As defined by the National Institute of Health (NIH), "Assisted living is for people who need help with daily care, but not as much help as a nursing home provides." An assisted living facility can range in size from as few as 25 residents to 120 or more.
Residents of assisted living facilities are generally physically active and can take care of many of their activities of daily living (ADLs). Typically, assisted living residents live in their own apartments or rooms and share common areas, such as dining facilities and gathering spaces. Provided services can vary upon the facilities and service level. Exact arrangements vary from state to state and facility.
The Benefits of Assisted Living Communities
The largest benefit of assisted living is that the senior resident receives physical support, emotional and social interaction, and intellectual stimulation. All of these factors contribute to a longer and healthier life for the resident.
An additional benefit of assisted living is that the family of a resident can be assured that their aging family member(s) is safe and receiving regular attention as they need it.
Services Provided
The services offered by an assisted living facility can vary, based on the facility and the contracted level of care. But the following list is typical of most residential communities –
Assistance with personal care – dressing, cleaning, etc.
Medication and prescription management
Housekeeping services in the resident's personal space
Regular, nutritious meals
Mobility support
Transportation support for doctor's appointments, etc.
Laundry services
Home maintenance
Social activities, events, and outings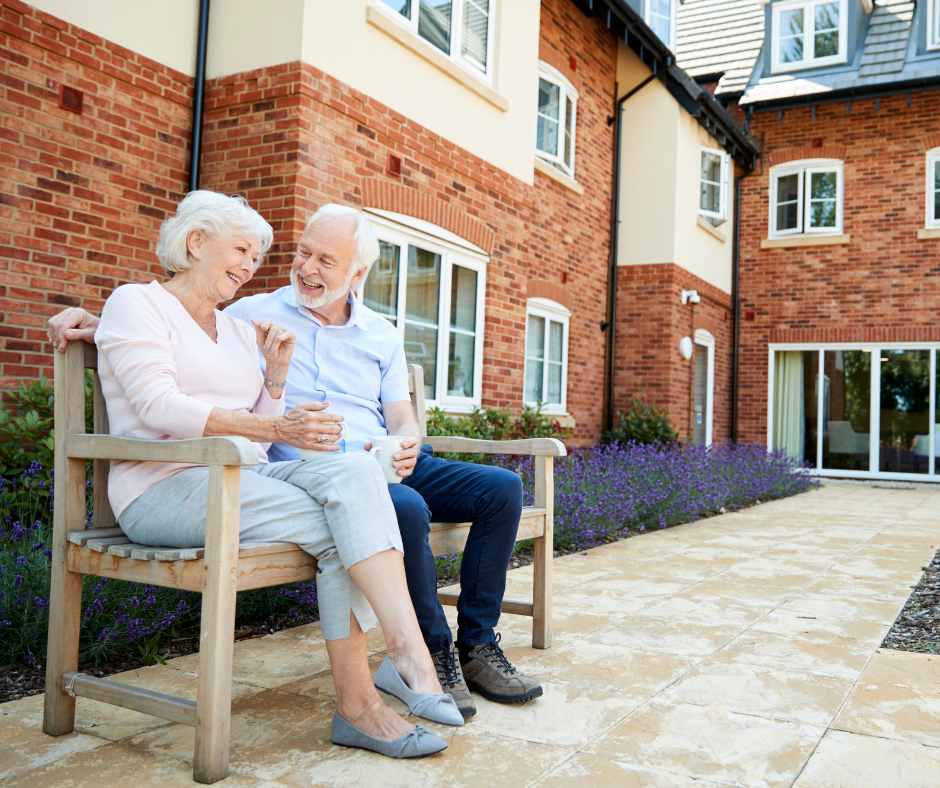 In many of the more modern facilities being built in larger metropolitan areas, the following services are often available –
Beauty salons and barbershops
Movie theater
Library
Communal garden or courtyard
Pool or spa
Fitness center
Art studio
Chapel
Private event spaces
Assisted Living Compared to Other Senior Care Housing Options
There is a multitude of options for senior care in the United States. Depending on the size and needs of a community, there are usually one or more of the following residential care facilities located there.
Board and care homes
Assisted living facilities
Nursing homes
Continuing care retirement communities.
Some states have different requirements and definitions for these types of facilities, but the following are the general differences between an assisted living facility and the other senior housing facility types.
Assisted Living versus Nursing Homes
The two facilities – assisted living and nursing homes – are often thought of by the general public as the same thing. But, the level of care varies quite a bit between the two facility types.
One of the biggest differences is the level of care generally required by the resident. A nursing home provides skilled nursing care for its residents due to health and/or disability factors. The nursing home staff includes 24/7 nursing and medical staff members.
Not only do the medical staff members provide medication management support, but they may also administer other health needs, like feeding tubes. Many nursing homes have a physical therapy department that provides services to long-term residents as well as those recovering from surgeries in nearby hospital facilities.
Although both types of facilities provide social activities, most nursing home residents are not as independent as assisted living community residents, and the nursing home social activities are generally not as varied.
The cost of a nursing home can be more expensive than an assisted living facility due to the added medical and support staffing services required.
Assisted Living versus Board of Care Homes
Board or Care Homes, also called residential care facilities or group homes, are usually privately owned homes or small facilities that provide a 'home-like environment for its residential community. The typical population of a care home is less than 20 residents.
These homes can be very intimate and personal, but they often lack the facilities that a larger assisted living facility provides. Residents may have a private room, as space allows.
As most of the residents in this type of facility are independent, the support staff is generally small, consisting primarily of food preparation and cleaning staff.
Assisted Living versus Memory Care
Memory care is also a residential facility that provides meals and helps with daily activities, like assisted living. In fact, many assisted living facilities also offer memory care in dedicated wings of their facility.
That is why assisted living may be a good solution for some seniors with early-stage dementia or Alzheimer's. As their symptoms worsen, they'll likely need the support offered at memory care facilities.
The services provided in a memory care facility or unit focuses on helping to prevent and manage difficult dementia behaviors. Memory care facilities provide a secure environment, designed to prevent wandering. And they generally provide memory-enhancing therapies.
This increased security, along with more specialized staff, makes the cost of memory care more expensive than assisted living.
Many assisted living facilities also offer memory care. These communities often have a separate wing designated for residents with memory loss, where trained staff provide the care, therapies, and support elderly adults with memory loss need. The transition to memory care may be easier for these seniors as they're able to stay in the same community even as their disease progresses.
---
As this information illustrates, there are real benefits to exploring an assisted living option for an aging loved one. But, there are also many variables to consider. That is why it is important to seek advice from an Senior Living Advisor who can help you and your family make the right housing choice.